1 tag
Follow my little sister!  http://danamariieee.tumblr.com/ http://danamariieee.tumblr.com/
6 tags
Two Heart Checks for the Social Media Christian
Hey guys! I just want to give you two things to think about. And this maybe to some, including me, a quick heart check. 1. There is a huge difference between posting quotes from pastors that you know everyone likes and "radical", crystal clear "Christianese" statuses/posts and actually living the things that you post and "like" in real life. The gospel and the...
2 tags
2 tags
"All hail the power of Jesus' name! Let angels prostrate fall; bring forth..."
– All Hail the Power of Jesus' Name
1 tag
"It's not if pride exists in your heart, it's where it exists. Kill..."
– C.J. Mahaney
2 tags
"Resolution One: I will live for God. Resolution Two: If no one else does, I..."
– Jonathan Edwards
Dang, what makes the Bible so: incredibly inspiring, insightful, uplifting, enlightening, encouraging, comforting, and just so overall edifying? Oh yeah, that's right, it's because Jesus is the inspiration for it and it's all about Jesus!
3 tags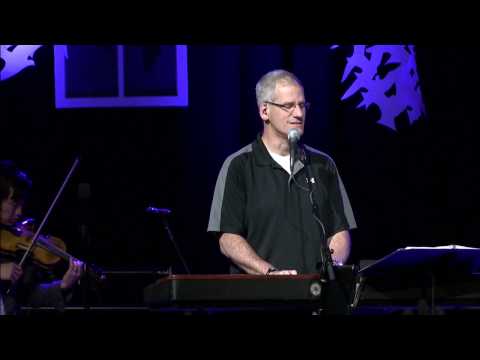 If you can't expect to look at the sun that illumines the earth for just a minute, how can you expect to look at the Son who causes the sun to shine its light at all?
2 tags
"You better watch out what you say before people start blogging about you."
– Mark Driscoll
Reblog if you're a cat. You'll gain at least 50...
1 tag
"As sure as God puts His children in the furnace he will be in the furnace with..."
– Charles Spurgeon
2 tags
6 tags
Dear Lord Jesus,
Thanks for giving me the best mom in the world. If I were able to choose my own mother, I'd obviously make the wrong decision, but you know what's best for all your children even who should mother them. Thanks for giving me a woman that I see everyday strive to match your character. Thank you for the great work that you're displaying through her: Love - If there's one...
1 tag
The Prince of Preachers Wonderfully Speaks of the...
One of the things that I greatly appreciate more than anything is when my siblings in the Lord quote remarkable ministers. But one man, in particular, makes my heart sink deeper into loving Jesus more, and that minister is no one other than the Prince of Preachers himself, Charles Spurgeon. Every word that is recorded for us from Spurgeon is simply remarkable. His sermons, books, and lectures are...
2 tags
Bin Laden's Death: How Should We Feel? →
Few of the many incontrovertible facts in relation to the recent events are these: God is sovereign. Osama Bin Laden is dead. However, terrorism will continue to live on. Christ will continue to display his sovereignty as the evil of terrorism continues. Christians are to live in patient prayerful dependency as our Lord carries out his perfect will. "Declaring the end from the...
2 tags
ANTHEM: Strategies for Fighting Lust
I have in mind men and women. For men it's obvious. The need for warfare against the bombardment of visual temptation to fixate on sexual images is urgent. For women it is less obvious, but just as great if we broaden the scope of temptation to food or figure or relational fantasies. When I say "lust" I mean the realm of thought, imagination, and desire that leads to sexual...
3 tags
"When you have achieved your dreams say 'I have pursued Christ', but..."
– Pastor Ed Gonzales
With stress having it's rising upheaval on many of us in recent days it's obvious for us to recall the ultimate cure: the grace and mercy of Jesus. If you've been struggling with absolutely anything I encourage you to place your burden on him who cares everlastingly exponentially for you. Continue to work for the glory of his good name.
2 tags
"God, from all eternity, did by the most wise and holy counsel of His own will,..."
– Westminster Confession Chapter 3
4 tags
"Our life is nothing, but Christ is all, so conduct yourselves worthy of his..."
– Trip Lee
2 tags
"Farewell Rob Bell"
– John Piper
4 tags
Watch
O Great God led by Bob Kauflin
4 tags
1 tag
"For You will light my lamp; the LORD my God will enlighten my darkness."
– Psalm 18:28
2 tags
"Christ is not first place above everything, Christ is first place in everything."
– Rick Holland
2 tags
3 tags
"Let this be to you the mark of true gospel preaching - where Christ is..."
– Charles Spurgeon
4 tags
"And, oh, the glory of the cross that You would send Your Son for us; I gladly..."
– The Glory Of The Cross by Sovereign Grace
1 tag
"My desire is to depart and be with Christ, for that is far better."
– Philippians 1:23b
4 tags
"Let hope rise, darkness trembles in Your holy light. And every eye will see,..."
– With Everything by Hillsong United
3 tags
"I will glory in my Redeemer who waits for me at gates of gold and we He calls me..."
– I Will Glory In My Redeemer by Sovereign Grace
1 tag
"Whatever you do, work heartily, as for the Lord and not for men, knowing that..."
– Colossians 3:23-24 ESV
3 tags
Watch
What is the Gospel? - John Piper
5 tags
4 tags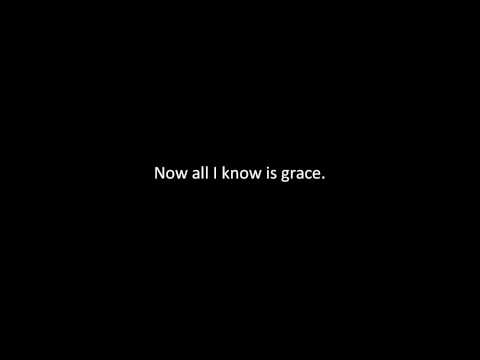 4 tags
"He left His Father's throne above So free, so infinite His grace -..."
– And Can It Be That I Should Gain by Sovereign Grace
4 tags
"God has punched a hole in the roof of the world and has climbed in."
– Tim Keller
3 tags
Total Depravity, Unconditional Election, Limited Atonement, Irresistible Grace, Perseverance of the Saints <3
2 tags
The One Thing I Want for Christmas
I want you to realize that the Sovereign God of the universe came into the world this season two thousand years ago to be born in a manger with the sole purpose of going to the cross and paying the debt for your sin.
3 tags
"My sin, oh, the bliss of this glorious thought! My sin, not in part but the..."
– It Is Well With My Soul by Sovereign Grace
3 tags
"Long my imprisoned spirit lay, fast bound in sin and nature's night; Thine..."
– And Can It Be That I Should Gain by Sovereign Grace
2 tags
"For what we proclaim is not ourselves, but Jesus Christ as Lord, with ourselves..."
– 2 Corinthians 4:5-6 ESV
2 tags
"I will greatly rejoice in the LORD; my soul shall exult in my God, for He has..."
– Isaiah 61:10
3 tags
"When we trust Jesus to save us, we become united to Him, and a magnificent..."
– Greg Gilbert, What is the Gospel?
4 tags
1 tag
If John Piper Came Over To My House ..
The first thing he would say is, "Why do you have a TV in here?"
4 tags
Be Killing Sin Or Sin Will Be Killing You →
John Piper, Be Killing Sin Or Sin Will Be Killing You Pastor Mark Driscoll invites Dr. John Piper to Mars Hill Church to deconstruct one single verse, Romans 8:13. This message is masterfully crafted and incredibly gospel centered. I hope that it becomes a great encouragement to your soul as it has been to mine. This definitely has to be one of my favorite messages of all time. Grace to you!
3 tags
"I'm a sinner, and worldliness will continue to linger in my heart and war..."
– Greg Gilbert, What is the Gospel?